This week's podcast is a Run It Up Reno special, featuring Danielle 'dmoongirl' Andersen.
Here's the team to introduce this week's episode….
LISTEN TO POKER IN THE EARS HERE
"James is in London, while Joe is at Run It Up Reno, having an awesome time with 'JCarver' and the crew. He talks about the various tournaments and games he's played, including Taiwanese Poker, and tells the incredible story of the winner of the Moneymaker Tour #PlatinumPass event.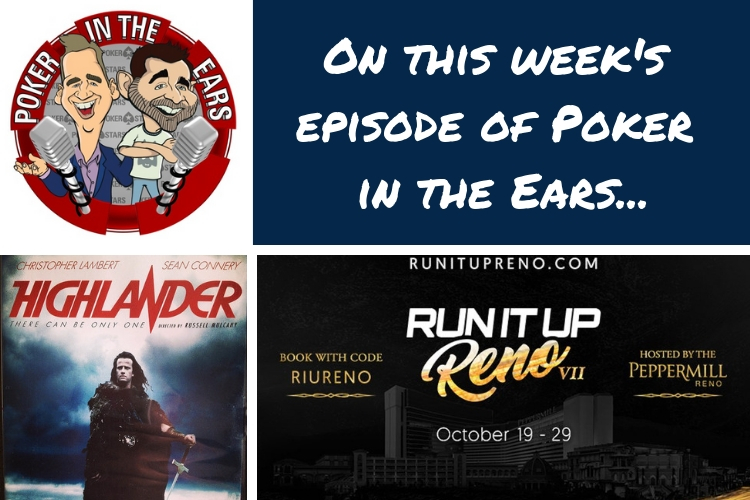 "This week's guest is RIU Warrior Danielle 'dmoongirl' Andersen, best known as one of the subjects of the documentary 'Bet Raise Fold'.
"Danielle talks about moving her family from Minnesota to Vegas, and transitioning from online to live poker in the period following Black Friday, and her legendary karaoke night at The Peppermill.
"Plus, there's the latest info on the #PokerInTheEars Freeroll League. And Christian Toms tries not to lose his head, as he answers questions about the movie 'Highlander' in 'Superfan vs Stapes'."
CLICK HERE TO LISTEN TO POKER IN THE EARS
Please don't forget to rate, review and subscribe to the podcast.
Back to Top