"It's been a long time since I had a cash. I'm just happy to be in the money!"
When the bubble of the PokerStars Festival London £2,200 High Roller burst around 6pm yesterday, those were the words of Dragos Trofimov, a 24-year-old chemistry student from Moldova who was battling away with an average stack. Trofimov had only two live cashes on his resume prior to this event, both of which came at the PokerStars Festival Lille in July 2017.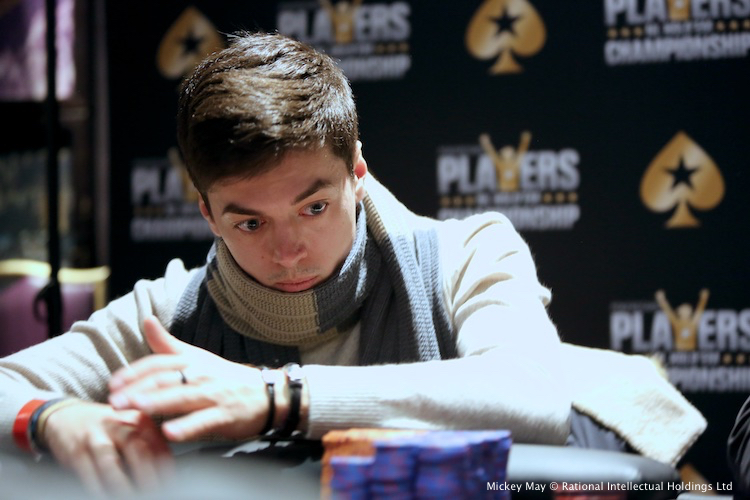 Dragos Trofimov
Fast forward 27 hours and he's most definitely in the money, having taken the event down for £73,990 and by-far his biggest result to date. If you'd like to find out how it went down, check our live updates here.
But by defeating Italy's Sergio Castelluccio heads-up, Trofimov has won a whole lot more than that. He's now the owner of one of the most coveted tournament package prizes in the history of poker: a $30,000 Platinum Pass package to the 2019 PCA, where he'll be competing in the $25,000 buy-in PokerStars Players Championship.
---
Trofimov won on this day in January. Watch him talk through a bust-out from April in this video.
---
Incredibly, Trofimov has only just returned from the Bahamas. In the summer of 2017 he managed to win a $16,000 package to the 2018 PCA, the biggest win of his career until today. Playing the $10,000 Main Event out there was a huge thrill for him, but winning this High Roller and the Platinum Pass has far surpassed it.
"This is very cool. A huge huge thing for me. To be able to go back to the Bahamas again next year…it's magic. Really. This is a dream come true."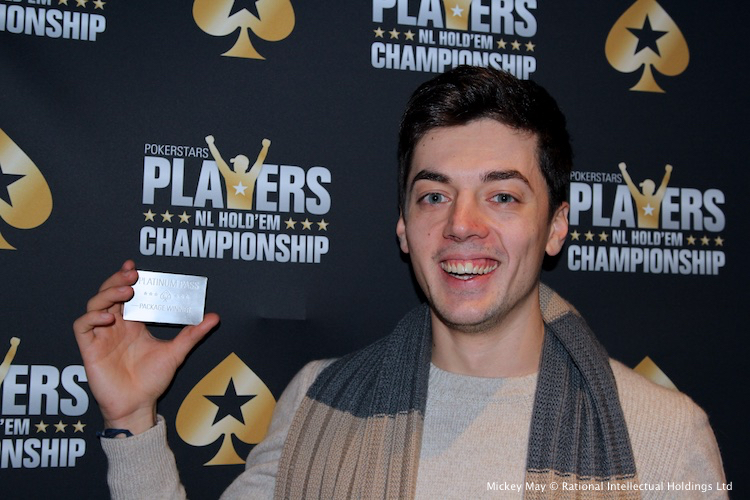 Trofimov with the coveted Platinum Pass
So how does a non-pro student take down a field of High Rollers? We asked him.
"I've been playing a lot of poker since the summer, mostly online to train a bit and learn some stuff," Trofimov told us right after his win. "I started to play poker around three years ago, played for one year, and then took a one year break as I'm still a student and had university exams and stuff.
"But then I finished most of my exams earlier than expected, and I had some free time on my hands. So I was playing online, then found some friends who invited me to start playing more live as well."
That encouraged him to try and satellite into the PCA – which he did. They then encouraged him to fly over from his university home in Italy for the PokerStars Festival London.
That's proven to be a pretty darn good decision, particularly as Trofimov doesn't usually play these type of bigger buy-in tournaments.
"I mostly play tournaments online, anything up to $55, and on Sundays the Big $109 and the Sunday Million," he told us. "I mostly try and stick to smaller stuff for now, but after this win who knows!"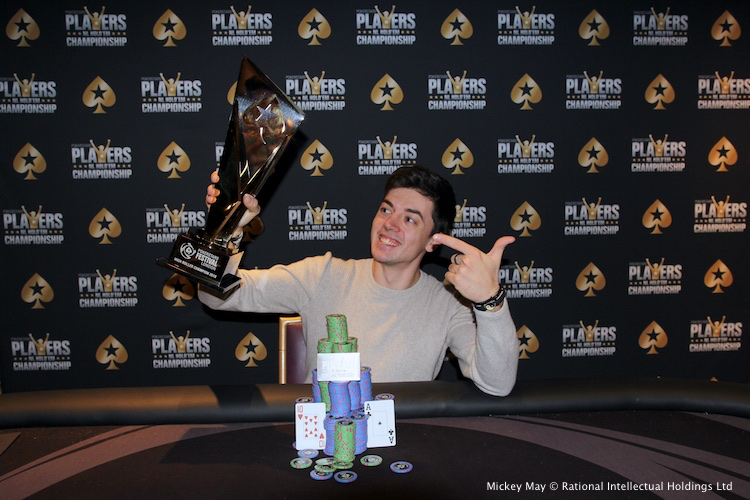 An incredible result for Trofimov
Trofimov will now be freerolling in a $25,000 buy-in event against the world's best players, a flurry of other pros, and more than 300 Platinum Pass winners like himself, two more of which will be crowned here in London this week.
It's an experience Trofimov can't wait for.
"I wasn't expecting this, it's super cool! I'm very excited to play it." Check out a full interview with Trofimov below.
Congratulations to Dragos Trofimov, our latest Platinum Pass winner. Want to know how you can win one yourself? Find out more information here.
---
Opening a PokerStars account is easy. Click here to get an account in minutes.
---
Back to Top