For a man of just 36 years, Shawn "buck21" Buchanan has seen a lot.
The Canadian pro has been grinding virtually non-stop since the peak years of the poker boom. His career got started with a World Poker Tour title in 2007, and his most recent major cash was runner-up in last year's PCA Main Event. Combined that puts him tenth on the Canadian all-time money list, with nearly $7 million in live tournament earnings.
Buchanan has an online record to match.
He became the first ever Triple COOP winner in 2014 (winning Turbo, Spring and World Championship of Online Poker titles), and has eight COOP titles to his name.
His most recent win came just last weekend when he defeated the current worldwide #1, Niklas "Lena900" Åstedt, heads-up to take down the $215 NLO8 Sunday SuperSonic.
That seemed like a good time to talk to him about Omaha, COOP memories, and being an "old man" after a decade and a half in the game.
---
PokerStars Blog: What do you enjoy about NL Omaha Hi/Lo compared to NLHE and other more common tournament games?
SB: I enjoy playing NLO8 mainly because it's a change of pace from No Limit Hold'em. You do not see that many O8 tourneys so when I have a chance to play one I like to give it a shot sometimes. I feel many people do not have much experience in O8, especially NL and also in MTT format. Also, NLO8 is an action game and can be very exciting at times.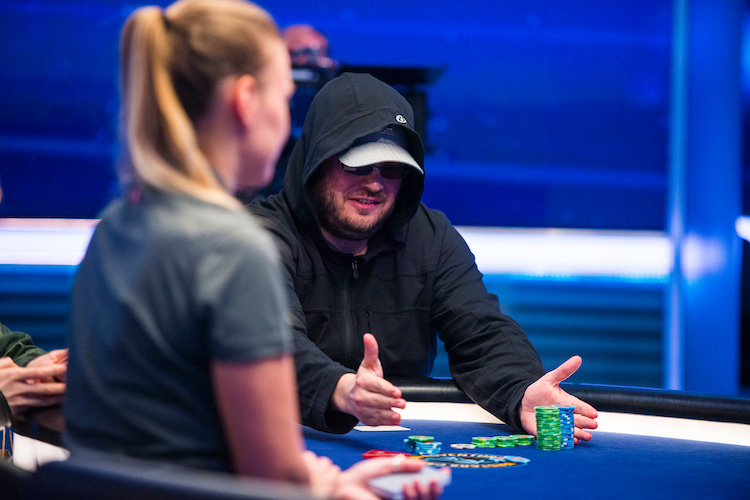 A man of action
PS: You had to beat Niklas "Lena900" Åstedt heads-up to win the title. What was the match with him like?
SB: The heads-up match with Lena900 lasted exactly one hand! He shoved the button and I called with a normally bad hand in K-K-7-9, but we both had around 500K and blinds were at 25K/50K so this hand looks a lot nicer all of a sudden. I was just hoping to catch a Q-Q-J flop or something and win the race, which I was fortunate enough to do. Lena900 is a great all-around player and was putting lots of all-in pressure on nearing the final table as always.
PS: SCOOP is just around the corner. You're one of the more successful players in COOP history — is there one COOP moment from over the years that stands out or means more to you than the others?
SB: I think my best SCOOP moment was winning two of the large-field $2K NLHE events in the same series. (Event #24-M and Event #52-H in 2016). That was an amazing experience and it's always fun to ride the hot run of cards in tourney poker.
Another one was maybe when I won a PLO WCOOP event in 2007. It was literally one of the first times I played the game. I only entered because I had a broken ankle and was bored! Needless to say my aces held up all-in a lot when it was deep!
PS: You've been winning tournaments both live and online for well over a decade now. You said at the 2018 PCA Main Event that you felt like "an old man in this game." Just how much tougher is poker at the top levels today compared to, say, a decade ago? How much more work do you have to put in away from the tables now? And what motivates you to keep going after all these years?
SB: I said I feel like an old man in this game just because I have been around for 15-plus years and I have seen it all, anything you can think of.
I see people come and go every year. It is true poker is tougher now than it used to be in the early days, but at the same time it is much larger now also and we have people from all over the world playing this amazing game. I love the fact you can play so many large-field tournaments all over the world.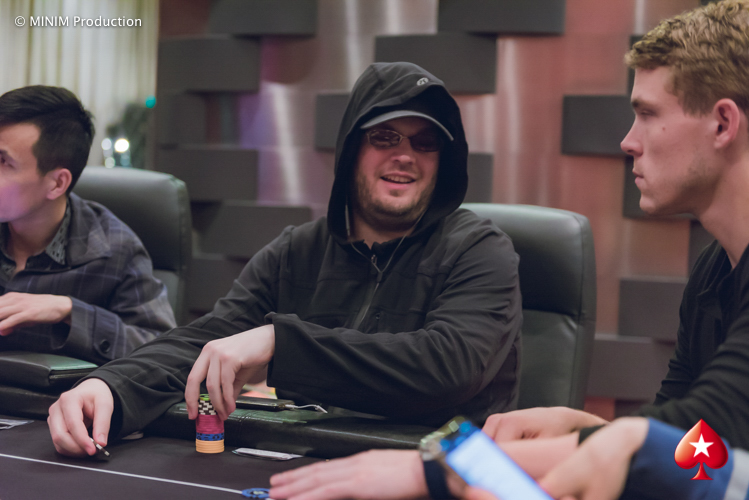 Old guard and new: Shawn Buchanan chats up Alex Foxen
There are lots of tough players compared to before but throughout 15 years you notice there are always tough players and people who will be ahead of the curve in any era, and then there are always many more players on the other end of the spectrum as well.
The key is to be one of the ones staying ahead and working hard, which for me includes playing lots of hours and seeing the trends of the game at the moment and then thinking of ideas that can work well against them. The game constantly changes and the herd in general changes together to a certain degree. I have always been one who kind of goes against the grain to some degree.
I love seeing these young guns work so hard and see success because it just keeps me going and keeps me motivated. Without competition and people challenging you, you can't reach your full potential in any aspect of life.
PS: Are there any skilled players out there right now who you think fly under the radar but deserve more recognition?
SB: Most of the high rollers now get a lot of recognition with PokerGo and such, so I would say a guy like Ben Zamani. I don't know him personally but I always see him winning large-field events and never get much praise or attention at all from what I have seen. That's just one name off the top of my head, there are many more I am sure.
Also a guy like Koray Aldemir who does play all the super high rollers but flies a bit under the radar because he just plays his game and goes about his business somewhat quietly. From the interactions and short time I have had at the table with him I sense he is an amazing kid with great manners and has a very bright future in this game or whatever else he decides to do later on. It was a pleasure to battle with him at the PCA final table.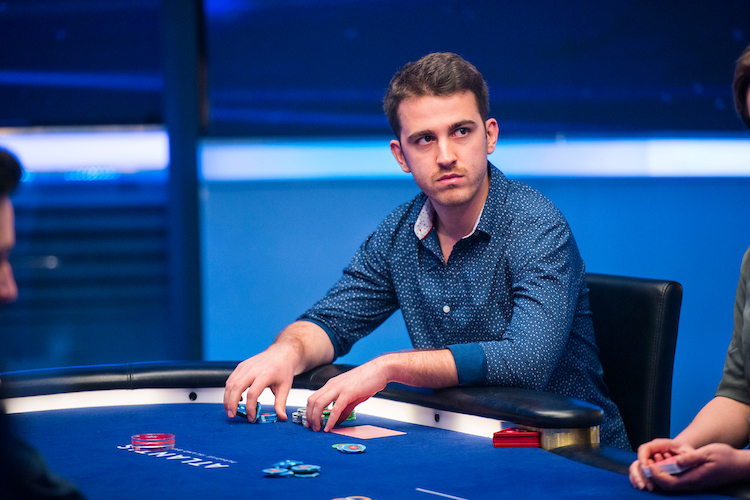 Koray Aldemir, quietly going about his business
PS: Where are you playing from these days?
SB: When I am home in Vancouver I play online, not as much as years past but that is the only place I play when home. I have not put in the volume live the last few years as years past but I think I am going to ramp it up a bit in the near future and hit the road some more again.
My dad broke his femur six months ago very bad so I have stayed home to be with him and help him physically and to be around to keep his spirits up as well because it can take a large toll not being able to leave the house very much. So my next trip will be WSOP if I am comfortable leaving him by then, which should be the case. He is my biggest fan, so I have to take care of him first and foremost!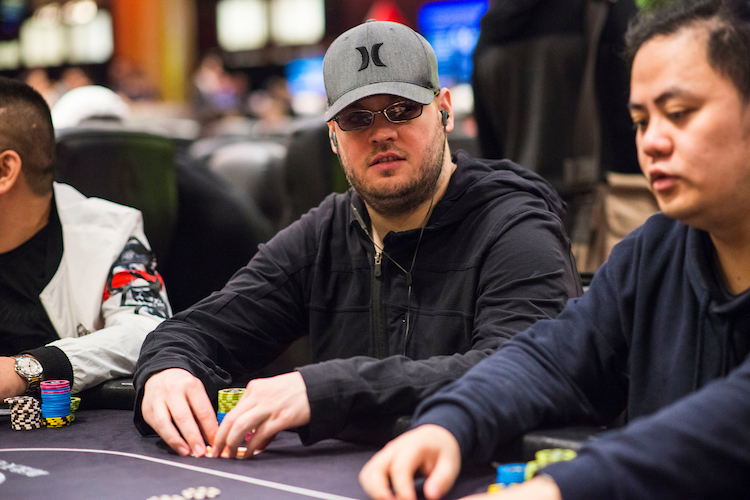 PS: Anything else you'd like to add?
SB: I want to close by saying something to all the poker players, especially the young ones. Work hard, make goals, strive to better yourself in life and poker, and do not forget what matters most: family, friends, and life experiences. It is far too easy to get caught up being very unbalanced in life in the poker world. You have to remember what really matters in the end, and you can't take the money with you!
Lastly, take care of your body. Learn from my mistakes on this one! I wish I had known more about leading a healthy lifestyle coming up. I am currently on the right path to correct this mistake, but it is far too easy to lose sight of this while traveling and sitting a lot and having bad eating habits. So make it a priority to hit the gym and make better choices in your diet so you do not end up my age having to try to correct this.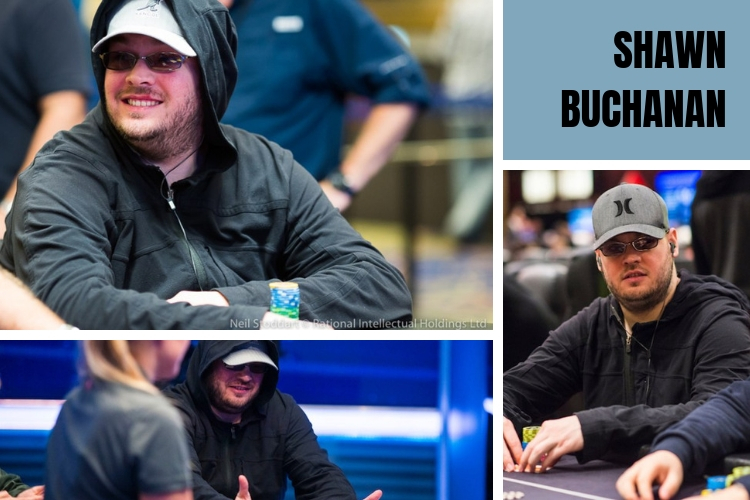 ---
Back to Top