We talk to Kid Poker about training for elite-level tournaments and how he would have won it all at the 2018 Super High Roller Bowl if it wasn't for those meddling kids… or at least, one of them…
When you've been on top of poker's all-time money list as long as Daniel Negreanu has, it's tough to keep making standout scores. But, in the 2018 Super High Roller Bowl (SHRB), he notched the second biggest win of his career, and the $3m took him frustratingly close to his next landmark figure of $40m. He's now $5m ahead of Erik Seidel in second and almost $9m ahead of Justin Bonomo, the player that beat him to the $5m first prize at the Aria on Wednesday night.
Bonomo is one of the poster boys for the new wave of elite tournament players and is on a Fedor Holz-like heater at the moment, with just shy of $14m in winnings in 2018 alone. To put that in perspective, it's more than Bertrand 'ElkY' Grospellier has won in his entire career. But, for now at least, Negreanu is still out on top of the poker world, which begs the question, how does he keep doing it?
PokerStars Blog: Congrats on the huge score Daniel, how does this one rank in your career?
Daniel Negreanu:I think it ranks really high because in the last two years the game has evolved so much and the best have separated themselves from the rest. To compete at that level, despite not doing it professionally anymore like a lot of the young guys do, it's pretty good. I put in three months of work last year with some guys who really understand game theory, and immediately my results were drastically different. It was all leading to this event, though.
What's so special about the SHRB?
The structure is about the best, slowest structure you'll ever find. The average stack rarely dipped below 100 bigs. Most tournaments the average is somewhere between 20 and 30. That's great because it allows skill to prevail and it's much more interesting to watch. This is real decisions on the turn and river, very intricate and very sophisticated.
It was much less aggressive preflop as well – is this the game in 2018?
Around the 2010 era there were lots of people going crazy, five, six or seven-betting. I didn't because I knew it was wrong, and I think at the highest level, working with solvers [Note: a solver is a powerful piece of software that offers 'optimal' solutions to specific poker situations], you realise that four or five-betting just isn't very good poker.
How frustrating was it to come second?
Well, my goal was to win it, but I'm happy. I made a couple of mistakes here and there, but that's to be expected when you play for 40 hours against the world's best.
Who was the toughest player you came up against?
That's tough to say, they're all so good. On Day 1 I was playing against Fedor [Holz] and Fedor puts a lot of pressure on you. He's playing more hands than most people and he'll put you in spots where you have to run the risk of high variance situations.
You're one of the few older-school players who are still mixing it at this level – how do you do it?
The game in the last couple of years, the development of the technology with solvers, has got so good that if you haven't worked with them at all then you're going to be a step behind. But, there's a huge misconception that the younger generation are just mathy nerd players. It's not true, these guys are better at picking up live reads compared to the older generation. They're just better at everything frankly.
The edges must be infinitesimally small at this level so presumably you have to be good at everything?
The edges are super small. It helps to have some recreational players in there, or guys like Phil Hellmuth who are going to struggle in a field like this, where a lot of players are playing more game theory optimal. Here's one of the big things… If you want to keep evolving with the game, first and foremost, you need humility, to realise you don't have it all figured out. Then it takes hard work and focusing on the things that you're not so good at. Then it requires the focus, to implement the game plan. If you don't think there are any flaws in your game there's nothing to work on and he [Hellmuth] has so many flaws he could work on.
So what do you make of him selling at 1.8 for a $10k WSOP Turbo event?
All I will say is that if people are investing as fans for entertainment because they want a piece of Phil then fine, but it is not a +EV situation. They are losing money on that play by a long margin. You're looking at a guy who has delusions of grandeur. You know, he might think that's a fair price, skipping the whole first day of an event and thinking he's twice as good as everyone else. I happen to disagree.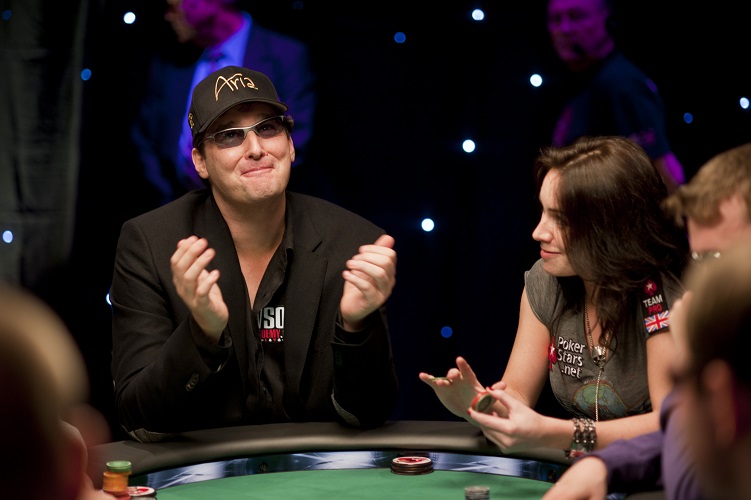 Would you buy at 1.8 from this man?
One thing we noticed about you at the SHRB is that you've changed how you play – chatty Daniel was gone and your actions were uniform. Is this something you've worked on?
It's something I've been implementing simply because at the highest level you really can't afford to give anything away. These young guys are very perceptive, picking up on timing tells and a whole bunch of things, so it was important for me to develop a baseline that was consistent.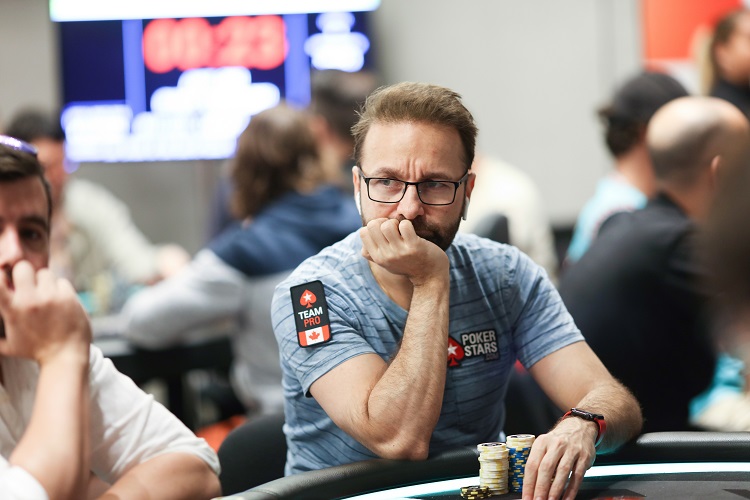 Negreanu adopted a more serious demeanour during the SHRB
That's not something I'd recommend doing if you're playing with weaker players and you're just looking to have fun, because it looks kind of goofy, but I had to take this event very seriously.
Will chatty Daniel be back in the WSOP?
For sure, chatty Daniel will be back in the smaller events.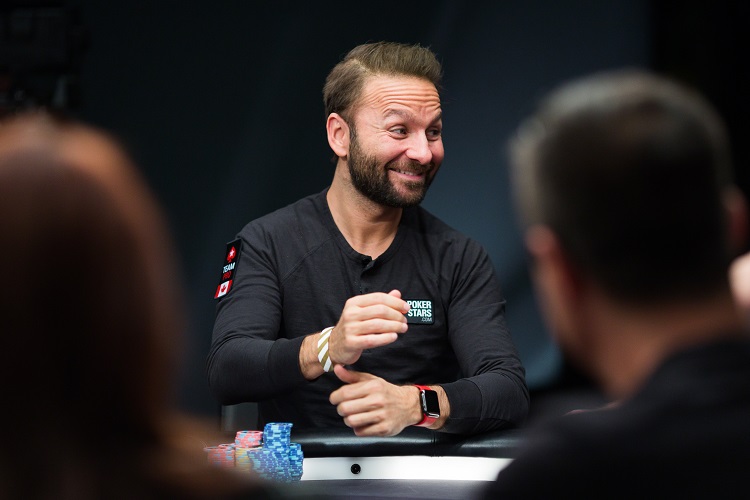 Negreanu in more familiar chatty mode at the table
Is it as enjoyable playing it the new way?
I love to play the game when it's difficult. I'll be honest, in 2004/05 the game was easy because everyone was bad compared to the way I played. Now, knowing that there are players out there that are better than me, that's fun to me because there's a place to grow, to see how long I can stay up to speed with this younger generation.
How long can you stay up to speed?
Forever [laughs].
What keeps you motivated?
I'm a very self-motivating man. Every year in January I set goals for poker and for life. I don't have trouble motivating myself, it comes easily to me.
And what happens when the younger generation gets older? Is there a new-new generation or is the game being played pretty much optimally now?
There's going to be several iterations of change, I'm sure. Solvers have been around for a couple of years and they have changed the way people are bet sizing, their ranges in certain situations have changed drastically. And I think with more work and understanding solvers at an even deeper level, there will always be room for changes in the game.
The big cash sets you up perfectly for the WSOP. Are you planning on a full schedule?
Yes.
Properly bracelet hunting?
Correct.
How many?
I always look at the number three, which is a lot of bracelets and it would put me back in the hunt, so I'm going for three.
Back to Top