"After all the nonsense he has gone through in the last three or four months, if Arlie fails on [his last few labours], I will belly laugh."
Those were the words of one Fintan "easywithaces" Hand as they discussed Arlie Shaban's tenth challenge in the '12 labours of Arlie'.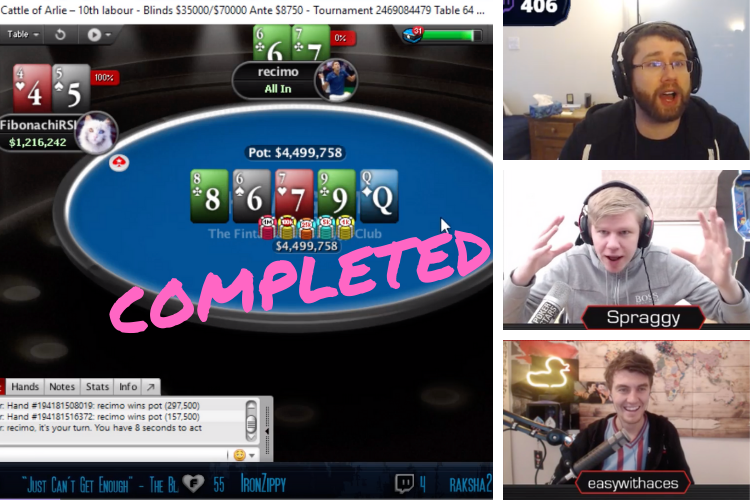 Both Fintan and Benjamin "Spraggy" Spragg were involved in this one, as Arlie was tasked with getting 400 players to register the duo's freeroll Twitch home game. Arlie didn't get it right away though:
Arlie's first thought was that he had to raid the PokerStars Twitch channel with 400 of his beloved viewers. His chat thought so too.
Nope. Arlie had to get 400 of you to sit down for a freeroll on Friday. A freeroll with a $530 tournament ticket for the winner.
By Thursday night, he'd done it.
With 899 entries, the goal of 400 runners was smashed and Labour 10 was completed.
Arlie came online to rail the end of the tournament, while Spraggy shared some thoughts on what the 12th labour could be.
We'll see you on the rings of Saturn for that sit and go, Arlie.
---
Opening a PokerStars account is easy. Click here to get an account in minutes.
---
Back to Top